Prof. Dr. med. Andreas Josting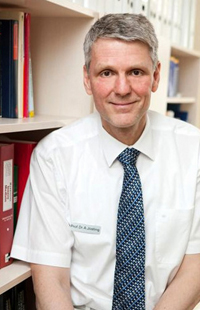 Prof. Dr. med Andreas Josting studied Medicine at the Universities of Würzburg, Düsseldorf and Johannesburg. He wrote his doctoral thesis on an oncological subject in 1993. Afterwards he started to work as a resident in the clinic for Internal Medicine at the University hospital of Cologne.
In 2002, he finished his habilitation treatise about the efficiency of stem cell transplantation for patients with Lymphoma. For several years, he worked as a Consultant at the clinic for Internal Medicine at the university hospital of Cologne, where he was appointed professor in 2007.
Prof. Dr. med. Andreas Josting is an internist and specialized in hematology, oncology and gastroenterology. Furthermore, he has an additional qualification for palliative care.
Since 2012, Prof. Josting is an office-based doctor in Berlin.
Prof. Josting is a member of several international and national medical societies:
Certifications for the authorization of further education:
Dr. med. Dora Benedek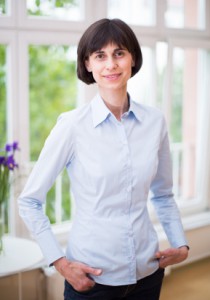 Dr. med. Dora Benedek studied medicine at the universities of Budapest and Vienna. She completed her clinical training at the University Clinics in Budapest, Vienna and Cologne. She is a specialist in internal medicine with a focus on hematology, internal oncology and palliative medicine.
The OnkoBerlin Team
Prof. Dr. med. Josting is supported by a group of highly qualified and friendly medical specialists, who will make your visit in our office as pleasant as possible. Feel free to ask for help and advice at any time.

Diese Seite ausdrucken